Ollie is the principal director of Ollie Moran Financial Services since its formation in 2008. He holds a Bachelor of Arts Degree in Financial Services and is an accredited Qualified Financial Adviser since 2003. He has previously worked in the banking and insurance sectors, thereby equipping him with a broad knowledge and under...
Continue >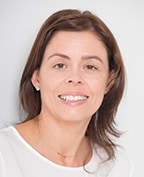 Donna joined Ollie Moran Financial Services in 2011 where she was appointed to the position of Client Services Manager. She is a Qualified Financial Adviser since 2006 and also holds a Professional Certificate in General Insurance. This allows Donna to provide specialist advice in the area of Household Insurance, as well as over...
Continue >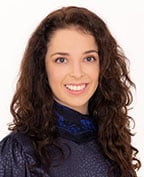 Kate joined Ollie Moran Financial Services in 2021 as a Financial Advisor. She holds a Bachelor of Business Studies Degree with a major in Insurance and Risk Management from the University of Limerick. She has been an accredited Qualified Financial Advisor and Retirement Planning Advisor since 2018. Kate has previously worked in...
Continue >